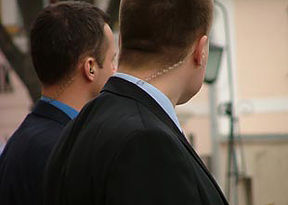 Are you looking for professional corporate security guards?
Our corporate security guards are carefully selected for the role and have excellent presentation and customer service skills. We take our job seriously as the public face of your organisation as often we are the first and last contact your client has when visiting your building.
Services we have provided for leading Australian companies and Local Government include:
-Reception duties, checking in visitors and sighting staff ID cards
-Building and car park patrols
-Building lockups and staff escorts to their cars
-Workplace violence prevention and response
-Contractor sign in and induction to site
-Control room duties and CCTV monitoring
-First aid and fire alarm response to complement your onsite warden/ ECO team
-After hours building patrols and rapid alarm responses
-Identifying workplace hazards and reporting these to the Facility Management team or Workplace Health & Safety contact
-Dedicated patrol cars to check over multiple properties after hours
We refer our clients to quality local companies for comprehensive access control systems, alarms, CCTV installation and integrated alarm monitoring with direct communication with our patrol and response fleet.
Our corporate security guards are well trained, well equipped and monitored using our internal technology.